IQF Frozen Chopped White Onions
B.Y. Agro & Infra Ltd. is a premier supplier of best quality IQF Frozen Chopped / Diced White Onions from India. No more crying over chopped onions. Keep in freezer and use whenever required! IQF Frozen Chopped Indian Red Onions also available.

Onions are one of the most important ingredient in any kitchen. Almost every recipe, be it American, Continental, South Asian, Indian or Middle Eastern, onions are integral to all cuisines. Even in Indian cuisine, be it Daal, Vegetable Curries, Pulao or Biryani; onions are the starting point of any recipe.
Now you no longer need to shed tears over peeling and chopping onions. Due to Farm Level Processing, B.Y. Agro & Infra's freshly harvested, IQF Frozen Chopped White Onions are a boon to every kitchen. Our onions are procured and processed directly from the farm, and quick frozen using the latest IQF technology, which ensures that the onions retain their freshness, flavor and nutrients till they are used in cooking. Each dice of onion is frozen separate in the pack, and the dices do not stick together. You can use our frozen diced onions directly from the pack in your recipes.
Custom Dice Cut sizes available in 10×10 mm, 20×20 mm etc.
Each batch of IQF Frozen Chopped / Diced White Onions has:
Fresh White Natural Colour
Evenly sized chopped bits, with no damage or breakage.
Natural flavor, typical sweetness, crispiness and texture retained.
Each chopped onion bit is frozen separate, no lumps in pack.
Our IQF Frozen Chopped / Diced White Onions are available in the following packaging:
2.5 kg x 4 bulk packaging
10 kg bulk packaging
15 kg Bulk packaging
25 kg Bulk packaging
30 kg Bulk packaging
Attention: Special New Year 2018 pricing for Hotel Kitchens, Caterers, Restaurants and bulk buyers in UAE and Japan.
Ready to use, Frozen Chopped Onions at less than market price!



Onion prices are always fluctuating wildly! Beat the Onion price hike. Best quality, frozen chopped white onions delivered to your doorstep within 24 hours! No preparation time, no wastage! Click on the button below to request special price quote.
IQF Frozen, Chopped and Sliced Indian Red Onions also available in bulk.

Health Benefits of IQF Frozen White Onions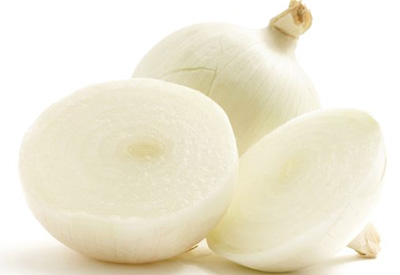 Onions are rich in Vitamin C, Calcium, Vitamin B6, and are a rich source of dietary fiber.
Onions contain Chromium which helps in regulation your blood sugar.
Onions also promote the release of good cholesterol (HDL) in the body. Onions are also rich in anti-oxidants.
Onions also contain sulfur which is very good for your liver.
So incorporate onions in your daily diet and enjoy the flavor and health benefits of B.Y. Agro & Infra's IQF Frozen Diced Onions!
Nutritional Values – Per 100 grams