Corporate Social Responsibility
'Giving back to the people and the planet'
We at B.Y. Agro & Infra Pvt. Ltd. are very aware that we must give back to the world what we take from it. 'Giving back to the people and the planet' is at the core of our philosophy.
Innovation
By investing in state-of-the art technology and equipment, we make sure that everything that we produce, meets the highest standards of quality, hygiene, and nutrition. By using innovative technology, we are constantly trying to save energy and resources, and reducing the  impact we have on the environment, so that we leave a cleaner and greener planet for future generations.
Towards these goals, we have partnered with local farmers, providing them with high quality seeds and fertilizers, and supporting them with agricultural technology and know-how all through the farming cycle. This ensures that the produce harvested is of the highest quality in terms of size, shape, colour and nutritional value.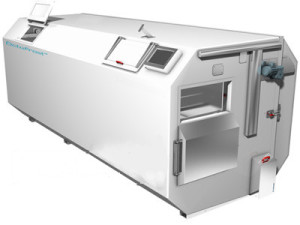 At harvest, we procure all the produce from local farmers, and the produce is cleaned and processed by our state-of-the-art, fully automated systems, with minimum human intervention, thus ensuring highest levels of hygiene. The products are quick frozen using our state-of-the-art Individually Quick Frozen (IQF) technology. IQF technology enures that each individual piece of product is frozen separately, and never sticks together in lumps when packed.

Use of innovative technology ensures that we achieve more than before, better than before, and use less energy and resources than before.
Bettering Lives
We know that we cannot exist without our farmers. If the farmers are healthy, happy and prosperous, we are assured that their produce which is our raw material will be of the best quality, and therefore our end products will be the best in the market. Towards this goal, we have taken several initiatives to better the lives of the farmers who partner with us.
1. Best quality seeds, Fertilizer and Technical Know-How: 
We provide all local farmers who partner with us, with the best quality seeds and fertilizer. We support them with any technical or financial help they may need during the entire harvest cycle. This ensures that the farmer achieves his financial and personal goals, and the final produce meets our highest standards of quality and nutrition.
2. Health Camps for Local Farmers: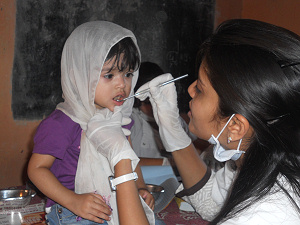 Quality health care is still not accessible in the remote villages of India. When we started our facility, we realized that the local farmers had to suffer a lot due to inadequate health care facilities. To better the lives of the local farmers, we organize health care camps all round the year. These camps are conducted by reputed doctors, and all medicines and treatment are provided free of cost by B.Y. Agro & Infra Pvt. Ltd. to local farmers.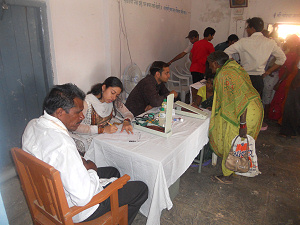 In the past, we have organized several Eye Health and Cataract Surgery camps, Women's Health Camps, and Dental Check-up camps for local farmers. These health camps have been a boon for the local villagers, and have made a huge positive impact on their lives. The local villagers now look forward to our health camps and have embraced modern medicine, and are enjoying the benefits of modern medicine at their door step. B.Y. Agro & Infra Pvt. Ltd. is proud to have been able to make a positive difference in the lives of the local people.
3. Mass Weddings: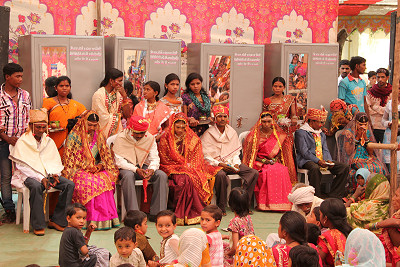 Arranging private, individual weddings, is a huge financial drain on local farmers, who have limited resources. Several eligible girls remain unmarried because their families cannot pay for a proper wedding. We at B.Y. Agro & Infra Pvt. Ltd. realized this, and every year in association with respected local community members, we organize a fully paid for, Mass Wedding ceremony, where willing and eligible brides and grooms can get married without having to spend a single penny.
Simple, tasty food being served to guests.

Simple, but tasty food is served to all guests, and the couple tying the knot are given a gift hamper containing basic items needed to start their married lives. When we held the mass wedding function for the first time, we were surprised to hear from the local people that this was the first time in their lives that they had seen a function of such magnitude being held in their village. The local elders were all praise for the efforts taken by B.Y. Agro & Infra Pvt. Ltd. in shouldering this social responsibility for the local people.

Giving back to the planet

1. Ecological Initiatives:

When we bought the land where our facility now stands, there was a huge shortage of water in the summer months. To conserve water, we created an artificial lake, on-site, which would be filled by rain water in the monsoon, and cater to our needs in summer, when the water table goes down and the wells run dry.

Thriving man-made lake on our site.

Last year, the lake was full with the abundant rains, and till date the lake is brimming with water. In fact, due to the creation of the lake, a whole new ecosystem has started developing around it. Migratory birds now stop for a drink at the lake, and small animals come here to quench their thirst.

But the most startling result has been the raising of the water table in the area due to the water in the lake! Local farmers have reported that their wells, which would dry up in the summer, have been full all year round. Because of this, they have been able to irrigate their fields better, and thus improve their production. Unknowingly, we were able to contribute to the local ecosystem, and better the lives of all those who are dependent on it. We at B.Y. Agro & Infra now realize the positive impact of  ecological initiatives and have plans to increase the area under water, and make the lake bigger.
"Because of these social, technological and ecological initiatives, the company and its promoters have made a permanent place in the hearts of the local farmers. We are confident that with the firm support of our farmers, we will achieve the greatest heights of success!"