At B.Y. Agro & Infra Pvt. Ltd., we have installed the latest state-of-the-art IQF Freezers. IQF stands for 'Individually Quick Frozen', where each individual piece of the product is frozen individually. This means that a pack of frozen vegetables made by B.Y. Agro & Infra does not contain a block of frozen product, rather each individual frozen product is loose inside the pack.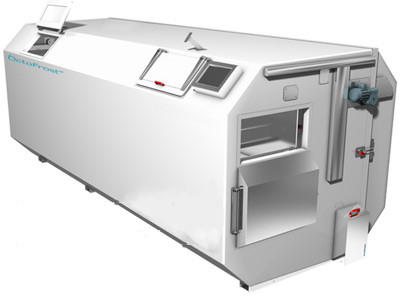 The way vegetable and fruit pieces are frozen in the IQF method involves feeding the individual food items on a vibrating conveyor belt into the IQF freezer, that freezes the item very quickly. Because the food items are separate when they go in, they stay separate after they've been frozen.
The IQF equipment we use is proven to be the most cost-efficient freezer in the market. The pay-back derive from increased yields, savings in power consumption and negligible service costs. Our IQF is the most modern individually quick frozen (IQF) freezer on the market. It is simple and robust in design but advanced in function.
IQF ensures that the food retains its fresh colour, its shape, and all its natural nutrients.