With our IQF Frozen Garlic Cloves, no more peeling and, and no more smelly hands! Use directly from the pack into your recipes. Chopped Garlic Cloves also available.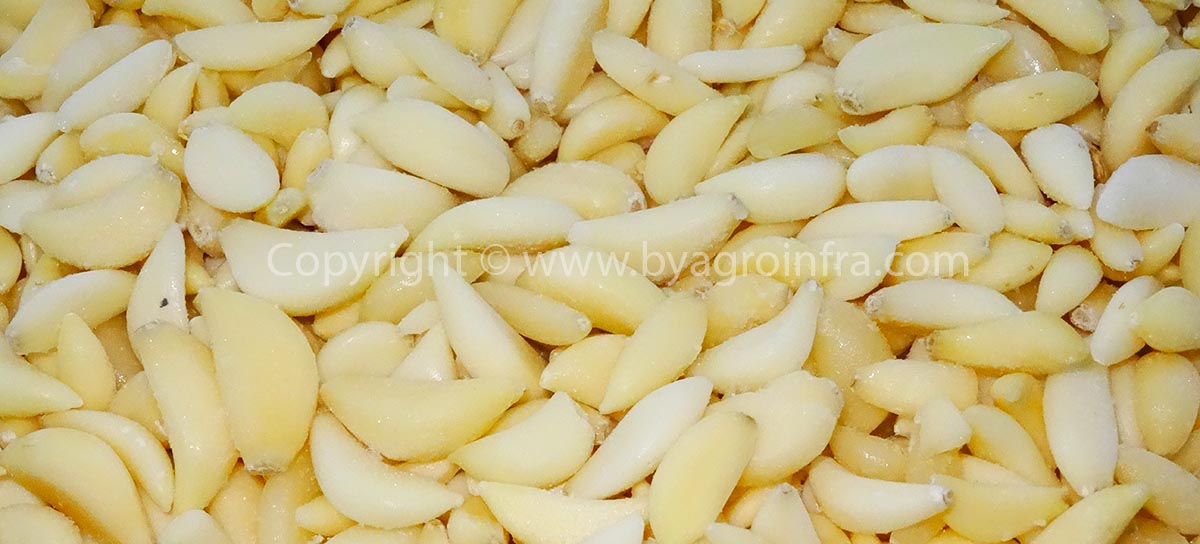 Garlic is one of the most important ingredient in almost all cuisines of the world. After onions and tomatoes, garlic is the most popular seasoning and condiment used in kitchens worldwide. Be it Chinese, Asian, Continental or Indian cuisine, garlic is a must have ingredient. But garlic is not confined to the kitchen alone. Garlic is valued worldwide for its medicinal properties, and is used in the treatment of high blood pressure, coronary heart disease, colon cancer, rectal cancer, skin diseases, etc. Our IQF Frozen Peeled Garlic Cloves can be used both for cooking and for medicinal purposes, as it is of the highest quality. IQF Frozen Chopped Garlic is also available.

We source the most flavorful and potent Garlic directly from the farm, and the garlic is cleaned, peeled and chopped with minimal human intervention in our state-of-the-art facility. Freshly chopped garlic is then quick frozen using our cutting edge IQF technology, which freezes the chopped garlic within minutes, and locks in the flavor, aroma, and all the nutrients of fresh garlic.Thus due to 'Farm Level Processing' the quality and the quantity is assured.
Each batch of IQF Frozen Garlic has:
Natural pungency and aroma
Natural flavor just like fresh garlic
Even sized bits with no damage
Each garlic bit is frozen separate, no lumps in the pack
Our IQF Frozen Garlic is available in the following packaging:
4x 2kg  in 5  ply carton packaging
10 kg Bulk packaging
15 kg Bulk packaging
20 kg Bulk packaging
IQF Frozen Chopped Garlic is also available.


Health benefits of Garlic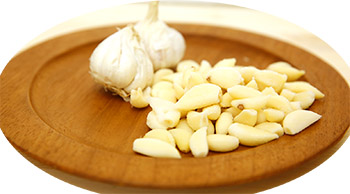 Our Frozen Chopped Garlic is very potent and can also be used for medicinal purposes. Our state-of-the-art IQF technology ensures that the frozen chopped garlic retains all its natural nutrients, allicin, and other therapeutic properties.
Garlic is hugely beneficial for the cardio-vascular system.It  has been found to be very effective in lowering blood pressure ,cholesterol and prevents the hardening of arteries as well.
Garlic is very useful for the prevention and treatment of colon cancer, rectal cancer, stomach cancer and prostrate cancer.
Garlic contains Allicin, which is a natural antibiotic and is very effective in the treatment of fungal infections and other skin diseases.
Garlic is also used in home remedies to treat stomachaches,  cough and cold, fever, asthma, and lung diseases.It is also used in ancient tonics for fatigue and stress removal.
So use B.Y. Agro & Infra's IQF Frozen Garlic generously in your cooking and bring flavor and health at the same time to your kitchen!