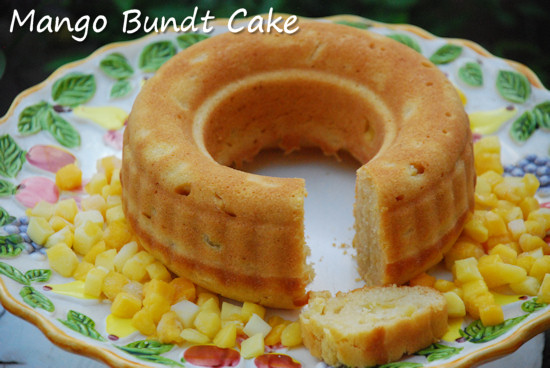 There is no one in the world I know that does not like cake. Make a delicious chunky mango cake with frozen mango dices.  Kids and adults will love the taste of mango dices bursting with flavor in every bite.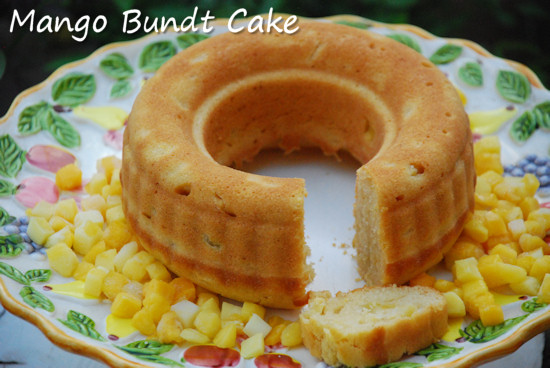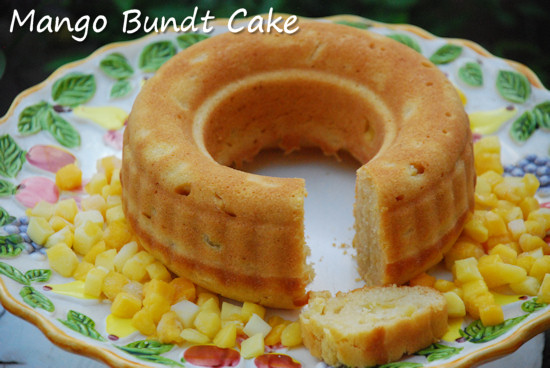 This mango cake is an excellent Tea cake to go with a hot cup of Earl Grey on a summer afternoon. Or you can go all out, and make one in a regular tin and cover it with mango flavored icing and top with sweet mango dices.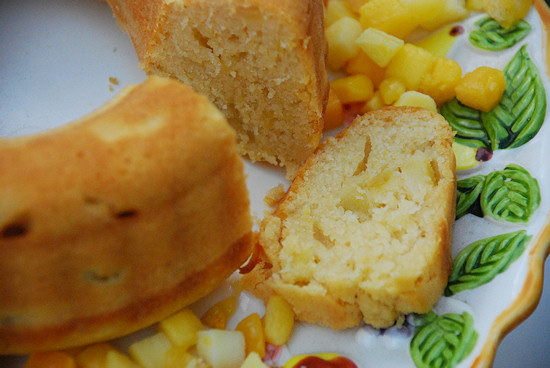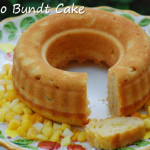 A chunky Mango bundt cake made with chopped frozen mango bits in every bite.
Ingredients
1 Packaged Cake Mix - 250 grams
1 cup frozed diced mangoes
1 cup milk
1/2 cup melted butter
Bundt Pan to Bake
Instructions
Thaw the diced mangoes.
Crush half the mangoes (i.e. 1/2 cup) and keep aside.
Mix the remaining 1/2 cup mango dices in 1 tbsp. cake flour mix and keep aside.
Take melted butter in a bowl.
Add the crushed mangoes and mix well.
To this, add the cake mix and mix well.
Add milk to the batter to achieve desired consistency.
Finally, fold in the diced mangoes. Mix well, taking care not to beat too hard.
Pour batter into a greased and floured bundt cake pan.
Bake in a pre-heated oven at 180 degrees for 45 minutes or until done.
Remove from oven and let cool for a few minutes before inverting on to a serving platter.
http://www.byagroinfra.com/recipes/mango-bundt-cake/
All recipes Copyright www.BYAgroInfra.com. Do not reproduce.