This Mango Salsa recipe is a twist of the classic Mexican Salsa, and believe me, after you start making this, your kids and family will never want to go back to the classic salsa. And with Frozen Mango Dices, you can relish this mango salsa all year round!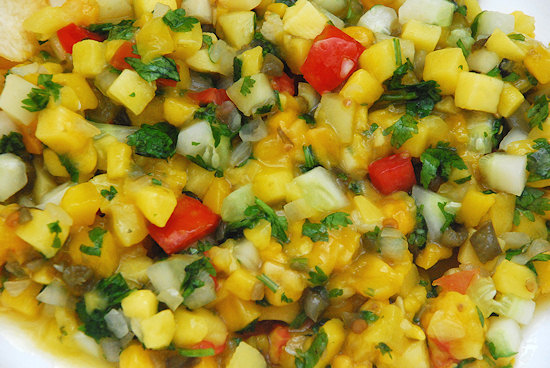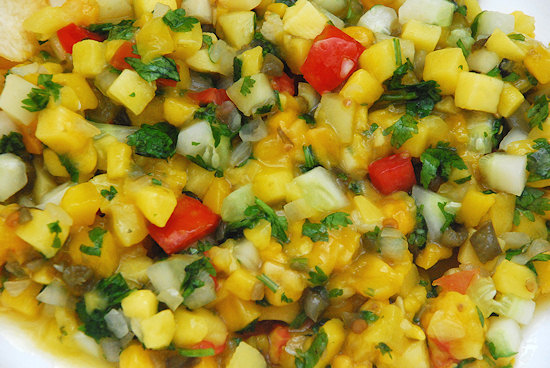 This Mango Salsa goes well with Nacho Chips, Papad or Poppadoms, or just plain old Potato chips. This is an excellent bar snack or party hors d'oeuvre. You can make it in advance and chill it in the fridge. Serve Chilled.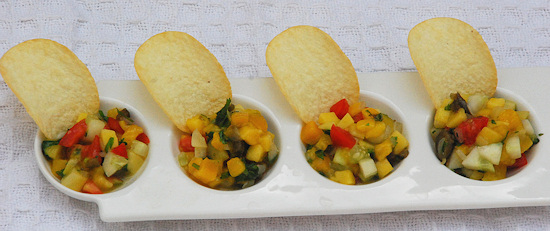 So without any more ado, lets get down to the recipe.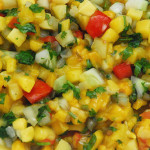 Ingredients
2 cups Frozen Diced Mangoes
1/2 cup Frozen Chopped Onions
1/2 cup Cucumber, chopped
1/2 cup Tomatoes, chopped
1/2 cup Coriander or Parsley, chopped
1/2 cup sliced Jalapeno peppers, chopped
1 tbsp Lemon juice
Salt to taste
Instructions
Mix all the ingredients and serve chilled.
Best enjoyed with Nacho chips, Mini 'poppadoms' and Potato chips.
http://www.byagroinfra.com/recipes/mango-salsa/
All recipes Copyright www.BYAgroInfra.com. Do not reproduce.