IQF Frozen Orange Mandarin Segments
 We produce the best IQF Frozen Orange segments you can get anywhere in the world.

And there is a good reason for our conviction of  the above statement. B.Y. Agro & Infra Ltd. is located in the heartland of  oranges; Nagpur, which is also known as the Orange City of India and the Florida of the East.
The world famous Nagpur Mandarin Orange is renowned for its sweet taste, juicy flesh and distinct flavor. We procure the best quality Nagpur oranges directly from the orchards, and process and freeze them at harvest, ensuring that you get the best quality oranges all year round. Our state-of-the-art IQF technology, ensures that each segment of orange is:
Bursting with natural flavor
Has juicy flesh, and natural sweetness
Retains natural Vitamin C and antioxidants.
Each orange carpel is frozen separate, and never sticks together.
No damage to individual segments. All segments are evenly sized.
Our IQF Frozen Orange segments can be used to make juices, healthy salads, or to make jams, jellies, cakes or desserts. Now because of 'Farm Level Processing' you can enjoy your favorite Nagpur oranges  anytime of the year, and anywhere in the world. We can deliver in bulk to the Middle East, Europe, Africa, South East Asia, US, Canada, Australia and Japan.
IQF Frozen Mandarin Orange Segments are available in the following packaging:
2.5 kg x 4 bulk packaging
10 kg bulk packaging
15 kg bulk packaging
25 kg bulk packaging
30 kg bulk packaging
Custom orders also accepted.


Health Benefits of Oranges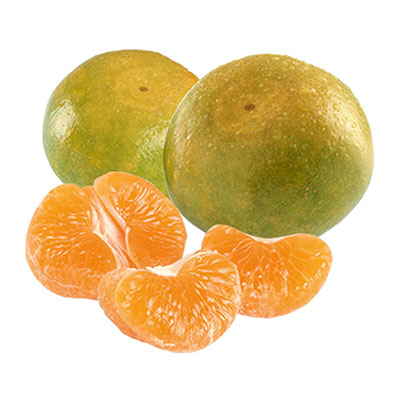 IQF Frozen Orange segments are a rich source of Vitamin C. Vitamin C is a natural anti-oxidant, and it helps your body to fortify its immune system against infections and diseases.
Oranges remove free radicals from your body, which cause damage to your cells and accelerate aging. Oranges can thus help you look younger, and protect you from cell diseases like cancer.
Oranges are rich in Vitamin B6, which aids the production of hemoglobin in the blood.
For people with diabetes, oranges are an excellent snack fruit, as the fructose in oranges prevents sugar levels in the blood from spiking after eating.
So incorporate oranges in your daily diet, and you are sure to be younger and healthier!
Nutritional Values of IQF Frozen Orange Segments – Per 100 grams