B.Y. Agro and Infra featured in Times of India
The Times of India has featured our founders as a modern day entrepreneur couple who are working hard to bring convenient, healthy and frozen fresh produce to the growing urban population and at the same time, bringing socio-economic prosperity to local farmers of the village where we have set up our food processing and frozen food plant.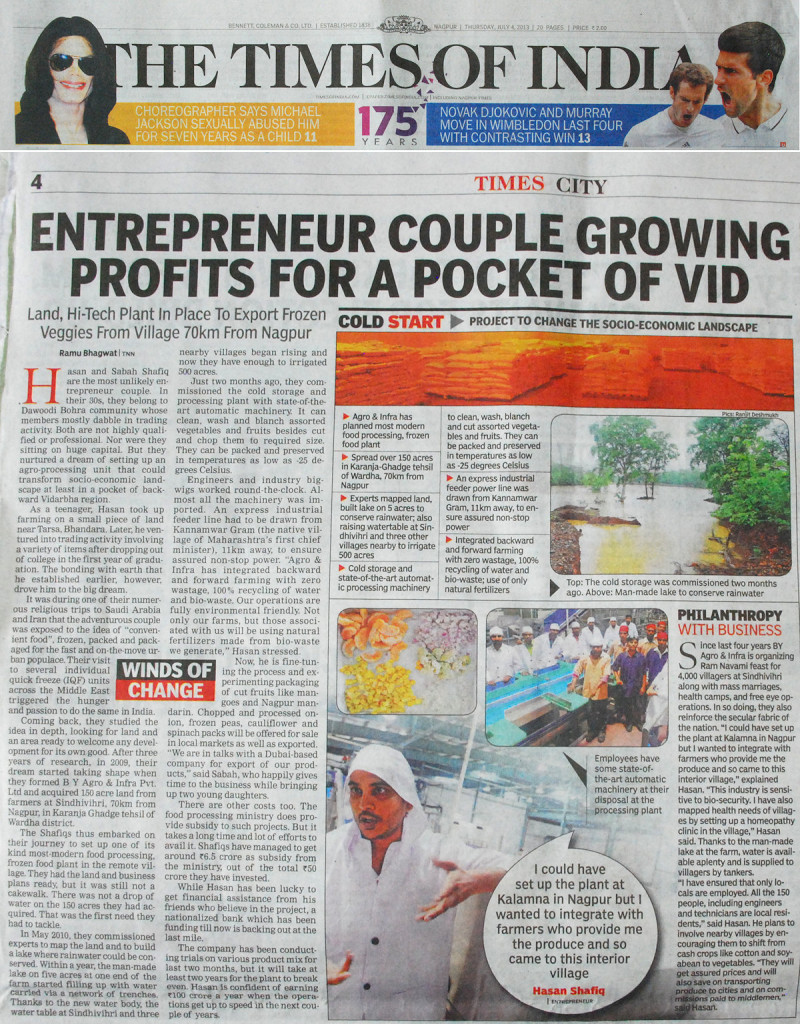 Our forward and backward integration philosophy and our commitment to eco-friendly processes has been praised by the Times of India. The philanthropic efforts of our founders, Hasan and Sarah Shafiq which have made a huge difference to the life of the local farmers, have been given special coverage in the write-up.
You can also read the article online on the Times of India website here.